We offer a variety of tapes and protective film products to support engineered composite manufacturers.
---
Tapes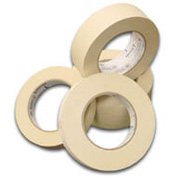 Masking Tape
Masking tape is used constantly by cast polymer manufacturers to protect mold areas such as back splash door hinges, mold edges, and polydomes during gelcoating and casting. Masking Tape is available by the case in widths of ¾", 1″, 1½", and 2".
#515 Utility Grade Masking Tape (Intertape)
#519 General-Purpose Masking Tape
PG505 Crepe Paper Masking Tape
Other Tapes
#591 Double Coated Paper Tape
#597 Double Sided Vinyl Film Tape
RG15 General Purpose Strapping Tape
01018 Double Faced Foam Tape
Product Details
---
Protective Films
Gruber Supplies & Accessories Protective Films are perfect for protecting the finished surface of all of your cast polymer products. Designed to protect the finish of any product during shipping, storage, or installation, protective film is the best way to insure your product looks as good as the day it was made. Specifically designed for cultured marble applications.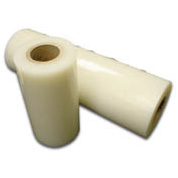 Clear Protective Film
This film is specifically developed for Cultured Marble applications, with low tack and minimal residue.