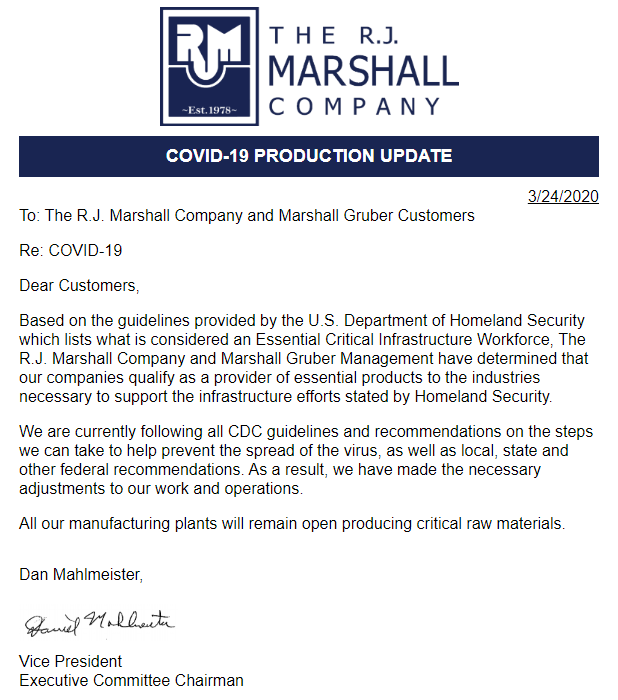 ---
3/24/2020
To: The R.J. Marshall Company and Marshall Gruber Customers
Re: COVID-19
Dear Customers,
Based on the guidelines provided by the U.S. Department of Homeland Security which lists what is considered an Essential Critical Infrastructure Workforce, The R.J. Marshall Company and Marshall Gruber Management have determined that our companies qualify as a provider of essential products to the industries necessary to support the infrastructure efforts stated by Homeland Security.
We are currently following all CDC guidelines and recommendations on the steps we can take to help prevent the spread of the virus, as well as local, state and other federal recommendations. As a result, we have made the necessary adjustments to our work and operations.
All our manufacturing plants will remain open producing critical raw materials.
Dan Mahlmeister,
Vice President
Executive Committee Chairman