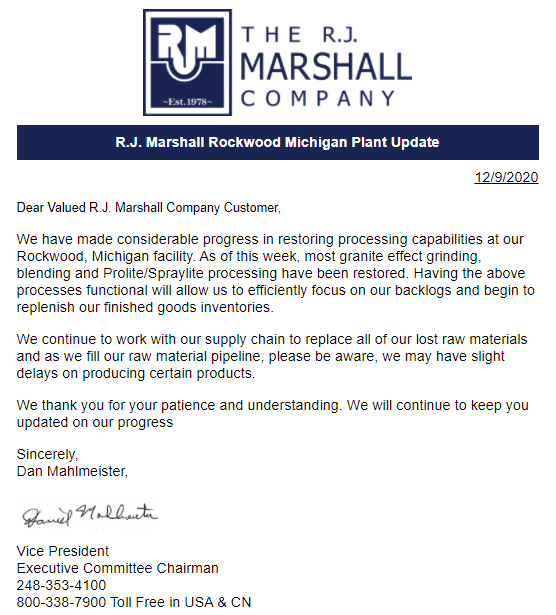 ---
December 9, 2020
Dear Valued R.J. Marshall Company Customer,
We have made considerable progress in restoring processing capabilities at our Rockwood, Michigan facility. As of this week, most granite effect grinding, blending and Prolite/Spraylite processing have been restored. Having the above processes functional will allow us to efficiently focus on our backlogs and begin to replenish our finished goods inventories.
We continue to work with our supply chain to replace all of our lost raw materials and as we fill our raw material pipeline, please be aware, we may have slight delays on producing certain products.
We thank you for your patience and understanding. We will continue to keep you updated on our progress.
Sincerely,
Daniel Mahlmeister
Vice President
Executive Committee Chairman
The R.J. Marshall Company
248-353-4100
800-338-7900 Toll Free in USA & CN