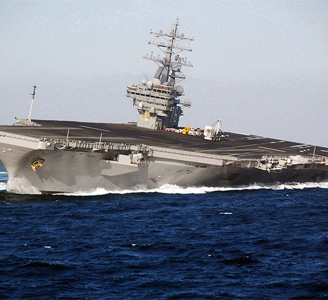 ResNsand Ultra
POLYMER ENHANCING, CROSS-LINKABLE
The Virtually Invisible Polymer/Resin Aggregate & Extender used on the deck of the USS Ronald Reagan and other ships around the world.
 Lightweight, chemical resistant and durable particulates designed as an anti-slip and/or texturizing abrasive for use on anti-slip floors, decks, piers, bath mats, marine finishes and even arts and crafts. ResNsand comes in clear particulate sizes ranging from 4 to -200 mesh for clear coat applications and will provide a fine to rough profile without distorting or diminishing wood grains, colors or graphics. ResNsand is completely compatible with all clear coat resins such as Epoxy, Urethane, Acrylics, PVC and UV coatings.
100% post-industrial recycled material   ♦   Zero Crystalline Silica   ♦   Zero Heavy Metals
Clarity:
ResNsand Ultra will not distort or diminish colors or graphics or surface patterns.
Lightweight:
ResNsand Ultra can reduce the weight of a coating by 50% over a mineral aggregate.
Durable:
ResNsand Ultra coatings have demonstrated superior abrasion resistance over conventional coatings.
Chemical Resistant:
ResNsand Ultra has excellent resistance to mineral alkalis and detergents as well as aliphatic and aromatic hydrocarbons, petroleum spirits and aggressive solvents.
Applications:
ResNsand Ultra is most commonly used as an anti-skid in industrial and domestic flooring, decks, ramps, piers and pool applications, as well as marine, transportation, safety rails, UV cured resins, and fillers where clarity is to be maintained
Product Codes: Ultra 4, Ultra 8, Ultra 12, Ultra 16, Ultra 20, Ultra 40, Ultra 60, Ultra 100, and Ultra 200