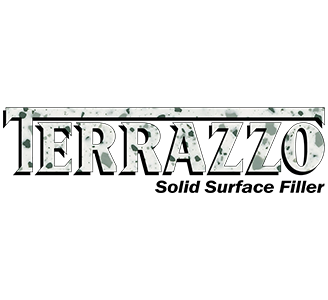 New Terrazzo Series fillers for Solid Surface.
Offers high contrast for a bold design.
Bold and dramatic,Terrazzo features high contrast and translucent granules to broaden design ideas and possibilities. Get this trending look by adding the new Terrazzo Series to your solid surface product line.
Features
♦ Easy to use one bag mix, just add resin
♦ Granules are 100% thermoset made with our patented process
♦ Good filler suspension in a casting resin
♦ Color consistency from batch to batch

♦ Makes excellent stain resistant, non-porous solid surface
Color Gallery
Terrazzo products are made to order and require a two (2) week lead time.
Colors are representative and may vary.
Final product determination must be based on using the material in your process.