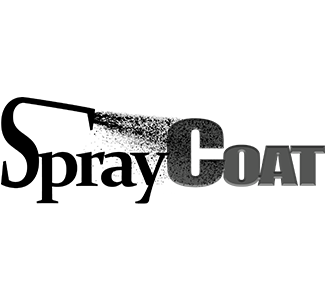 Get the monochromatic, small textured, quartz look with the SprayCoat series from R.J. Marshall.
SprayCoat (SCT) series is an easy to spray decorative and functional coating that provides a monochromatic, small textured quartz appearance. SprayCoat can be applied behind a clear gel coat or directly to the mold surface as the primary wear surface. SprayCoat provides extremely fast coverage using less material which means decreased production time and lower manufacturing cost. SprayCoat is offered in 5 color choices or choose SprayCoat 214 Crystal and customize the color as desired. Your only limitation is pigmentation.
Color Gallery – click to enlarge
---
SprayCoat 214 Crystal
This is the unpigmented base filler used in the SprayCoat series. With this option you can create your own custom color by adding the liquid or powder pigment color or colored gel coat of your choosing. This allows for an unlimited, customizable color pallet that maintains the monochromatic, small textured, quartz look of SprayCoat.
SprayCoat Features
♦ One filler, unlimited color choices ♦ Easy to spray ♦ Fast mold coverage ♦ Decreased production time
♦ 35% post industrial recycled content ♦ Mix only what you need when you need it (mix today, spray today)
♦ Shipped as a non-hazardous, non-flammable material ♦ Will last indefinitely if properly stored
Colors are representative and may vary.
Final product determination must be based on using the material in your process.
* Indicates use of reflective additives.